I created this image from two photos taken by Mariner 10 in 1975. They seem to be taken with a UV filter. All Mariner 10 images are accessible here: http://pdsimg.jpl.nasa.gov/data/mr10-m-iss-2-edr-pv0.x/. As those images are created by NASA, they are in public domain. Sadly I do not remember which frames exactly I used.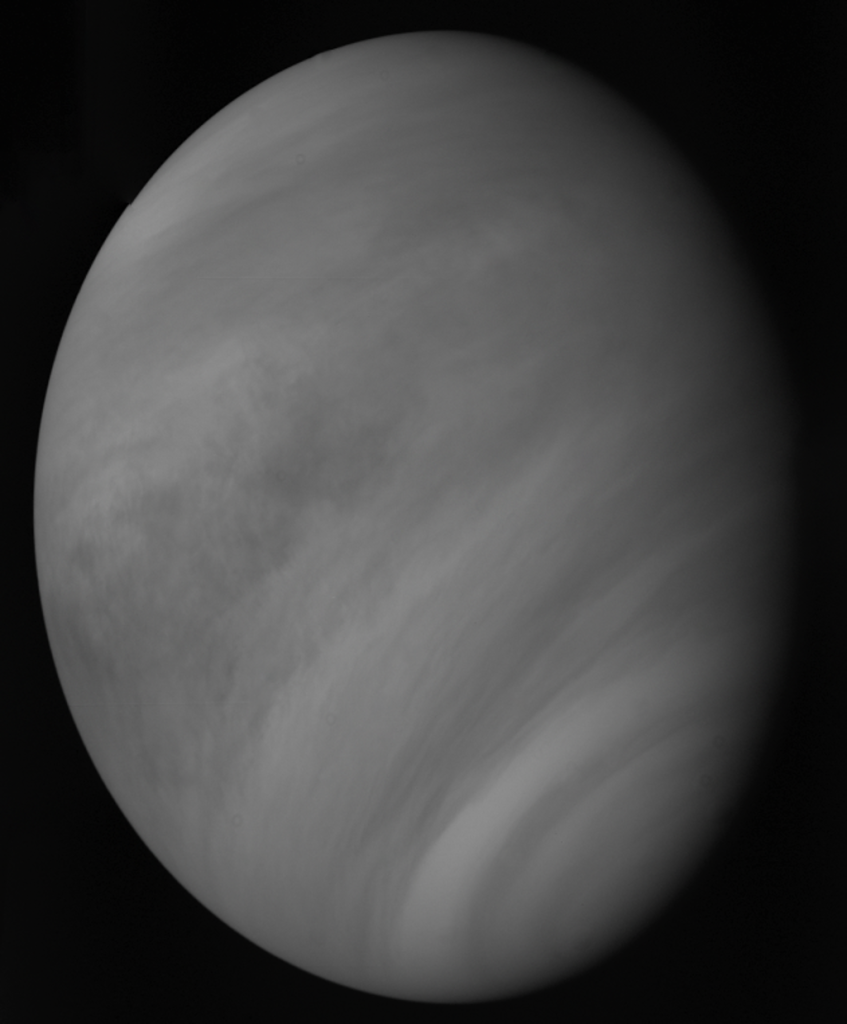 While trying to decipher the image file format, I stumbled upon a fine program, written by Piotr Masek, to view Mariner images: http://petermasek.tripod.com/mariner.html. With his "Mariner 10 Image Browser and Reconstructor" you can easily browse through the mve files and save them as .bmp files.
The frames mve_004.011 to mve_004.031 cover venus with a very high resolution and as a project for the future I want to create a panorama view with them.
Update: I created an enhanced version of the image: